This tour led by the RGSSA newly appointed Head of Travel and longtime lecture presenter, Joc Schmiechen will take you on an exploratory journey into some of landscapes, cultural, settlement and pre-history of Southeastern Australia. 
The Southeast of South Australia and Western Victoria are both areas established as relatively recent European settlements in a 50,000 year plus Aboriginal landscape. Both lay claims to being the only free settled states in the Commonwealth of Australia. This journey will unravel some of the behind-the-scenes aspects of this fascinating story and their associated locations.
A highlight will be two prime World Heritage Sites.
The Tae Rak Aquaculture Centre near Portland in Western Victoria, nominated as the only site in Australia recognized solely for its cultural values. Here the Gunditjmara nation established one of the worlds most complex hydrological systems to harvest the abundant Eels that predominated in the volcanic karst and wetlands of the region. A guided tour will provide an insight to the complexities of Aboriginal culture and their unique land management system. We will enjoy a tasting plate lunch at the Bush Tucker Café.
The Naracoorte Caves are equally interesting with their limestone cave system the repository for many remains of Australia's unique extinct Megafauna.
We will see and experience the diversity and productivity of this slice of SE Australia from the amazing sea food, premium wine regions, forestry and rich farming areas and meet some innovative locals providing new skills and opportunities to their respective regions.  The tour will have overnight stops at Robe, Mt Gambier, Portland, Hamilton and in the Coonawarra.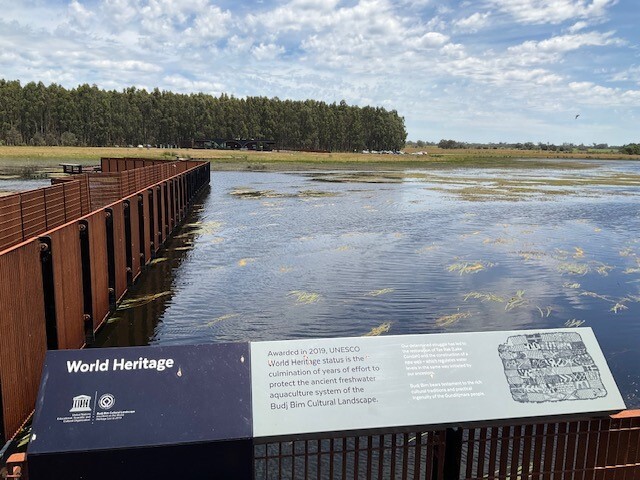 Image courtesy https://www.walkingsa.org.au/w...
Date and Time
6 November 2023
8:00 am
Location
South East SA and Western District Victoria
Cost
Members: $500/2188 Non members: $2399
---
Member Cost $2,288 per person
Early Bird if paid in full by 31 Aug $2,188
$500 deposit per person on booking with balance $1,788 due by Fri 13 October.
Non-Members extra $100=$2,399 per person.